Drain Cleaning Lakeland, FL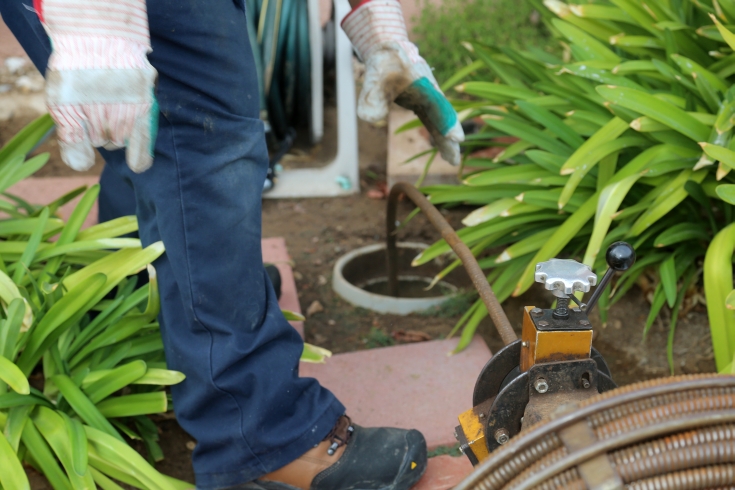 If you are a homeowner or business owner, you likely already understand the importance of regular Plumbing maintenance to prevent expensive and inconvenient plumbing repairs further on down the line. One such repair that you can make to your plumbing system if you want to prolong the life of your plumbing system and prevent major repairs is a routine drain cleaning.

Whether you are just trying to be proactive and prevent future repairs from occurring, or you have a slow drain that needs to be cleaned, we are the right partner for you to provide you with drain cleaning services in the Lakeland Florida area. We provide comprehensive and affordable drain cleaning services in the Lakeland area and surrounding areas so that you can have peace of mind and prevent having to shell out for major repairs years down the road.
Why Choose Us?
You should choose our company for your drain cleaning needs because we are one of the most reputable plumbing companies in the Lakeland area. Our clients agree that there are many benefits of working with us for all of your plumbing repair and drain cleaning needs, as well as any maintenance that you might need. Here are just some of the benefits of choosing to work with a reputable drain cleaning company in the Lakeland area.
Experience
When you work with our company you are not just getting high quality work. You are getting a friend in the industry who has been around for decades serving the residents and business owners of the Lakeland Florida area. Our wide range of experience has taken us all around the region to work on a variety of different projects. In that time, we have just about seen it all when it comes to plumbing repair and drain cleaning. So, if you want to work with the plumbing company that knows what they're doing and has seen every situation out there, then we are the right partner for you.
Customer Service
Some contractors have a reputation for being difficult to reach, short, and lacking the ability to be proactive in communication. When you work with our company, this is not the case. We make a concentrated effort to be in communication with our clients throughout every step of the process and always pick up their call when they have questions or are concerned about their drain cleaning process. We will also give them all the information that they want about their plumbing system when we arrive for the drain cleaning maintenance service.
Family-Owned
As a family-owned company, we know what it means to be loyal and provide high-quality customer service to each and every one of our clients. We know our clients by their first name, unlike the Big Chain plumbing companies. If you want to support a local, family-owned business that provides affordable and effective drain services in the Lakeland area, then we are the right partner for you.
Contact Us Today
Are you ready to be proactive in your plumbing maintenance and enlist our drain cleaning service today? Call our office to set up a consultation or appointment for your next drain cleaning.