Best Sewer Smoke Test Lakeland, FL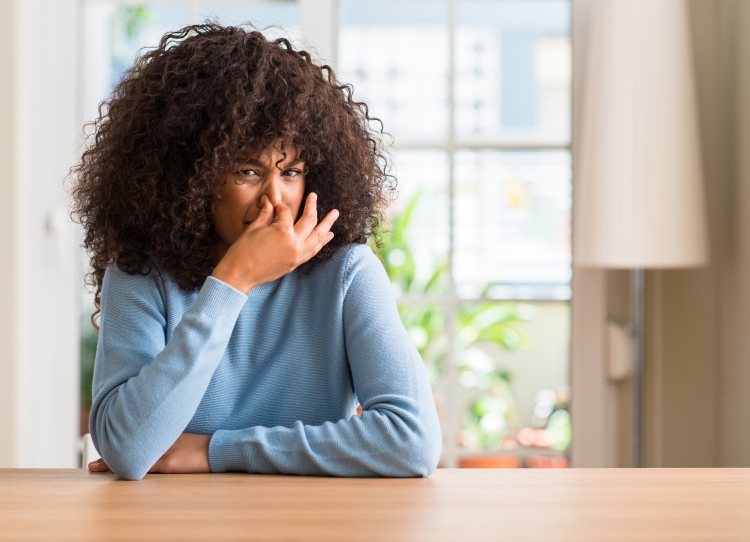 There's nothing quite like the smell of rotten sewer gas in your home. And when you smell it in your home, it usually signifies a problem with your drainage system allowing sewer gas to escape. Not only does it smell bad, but it could be detrimental to your health therefore, it should be fixed quickly. That's when you need the experts at Richard Fox Plumbing to perform a Sewer Smoke Test. Sewer Smoke Testing is an industry standard, efficient, cost effective way to locate and identify Sewer Leak.
The best plan of attack is to quickly locate the source of the problem. Breathing these fumes for an extended period of time is dangerous. The best way to do this is through a Smoke Test. A Smoke Test is odorless and non-toxic making it safe for both humans and pets. Sometimes the cause of the problem can be as simple as a seal on a toilet, other times it is more complicated such as a crack in the sewer vent stack or the sewer itself. We use a smoke test to detect the source of the leak.
When we put the smoke into the plumbing system, the pipes will fill with smoke, and almost instantly you'll see it coming out of the ventilation stacks, drains and manholes. If there are no leaks or breaks within the plumbing system, you shouldn't see smoke anywhere else. If we do see smoke elsewhere, we've located the problem. This is such an effective tool, it allows us to quickly and efficiently locate the source of the problem without tearing apart walls, or landscaping while searching.
If you smell rotten gas in your house, don't delay & call Richard Fox Plumbing Today!
Choose the #1 Sewer Smoke Test Plumber in Lakeland, FL
We have been the Sewer Smoke Test Service Company of choice in the Lakeland and surrounding areas for decades. There are clear reasons why our clients continue to choose us time and again for their Plumbing and Sewer Smoke Test Services. We have established a reputation of excellence that includes our vast experience, comprehensive customer service, agreeable flexibility, and a loyalty to our community. Here are some of the benefits that you'll be able to enjoy when you work with us for your Sewer Smoke Test needs.
Experience
If you have a plumbing problem in your home or business, it's best to contact the most experienced plumbing company that you can find. An experienced company will be able to quickly find diagnose and fix the problem whereas an inexperienced plumber might take longer, allowing for more water or gas to leak onto your property. This could cause thousands of dollars in damage and more importantly it can put your life in peril. To save money and time, call Richard Fox, the most experienced Sewer Smoke Test Plumbers in the Lakeland area.
Customer Service
When you contact Richard Fox Plumbing to inquire about your Sewer Smoke Test Service needs, we will be professional and courteous on the phone. In addition, we will always return your call. We know that it can be difficult to work with contractors sometimes, and we aim to reverse that sentiment. Our clients have let us know that we are one of the Best Sewer Smoke Test Plumbing Contractors that they have ever had the pleasure of working with.